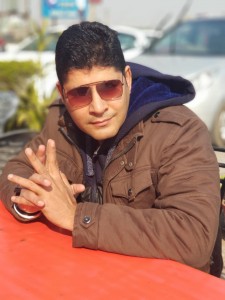 In modeling industry, it is mandatory for every model to invest in a good fashion portfolios. "Portfolio" is one of the most pivotal marketing tool. Fashion models portfolios are more of a scrap book or photo album wherein has an assortment of photographs/pictures shot in various angles and poses.
We at Sandeep Dhupar Fashion Photography understand its importance and believe that "A Picture is worth a thousand words". Thus we give our best to make good fashion and glamour model portfolio which showcase model's best of features.
We maintain a perfect balance of gestures and poses highlighted in photographs, to make it appealing and eye catching. We have best of photographers from the fashion industry, who understands the current trend, style and format as required by clients and shoots models accordingly to deliver best fashion models portfolios. Our pool of experienced and established photographers scrutinizes and evaluates to get a best look.
Our Services
Models Portfolio
Print Advertising
Product Photography
Interior Builder's Shoots
Workshops / Training
Fashion Shows
Music Album
Events Managements
Portfolio Packages
Basic Packages
Commercial Packages
Comprehensive Packages
Basic packages :-
4 Looks (16 pics 4×6) (10pics 8×12), 1 Contact sheet, 1 Com Card and 2 cds
RATE: Rs. 20,000/- Only
Commercial Packages :-
5 Looks (20 pics 4×6)(12pics 8×12), 1 Contact Sheet , 1 Com Card and 2 cds
RATE: Rs. 30,000/- Only
Comprehensive Packages :-
6 Looks (25 pics 4×6)(15 pics 8×12), 2 Contact Sheet , 1 Com card and 2 cds
RATE: Rs. 40,000/- Only
Banefits:
This is advisable for commercial modelling where a client want to see you in different looks as per various assignment. Eg FORMAL, CASUAL,ITALIAN, ETHNIC, WINTER, OUTDOOR and INDOOR Shoot etc. In short the probability for getting work is increased tremendously.
TERM & CONDITIONS:
50% advance, Balance 50% to fix up a day for the shoot.
Model Portfolio Photographers | Best Fashion Photographer in India | Portfolio Photographer In Delhi